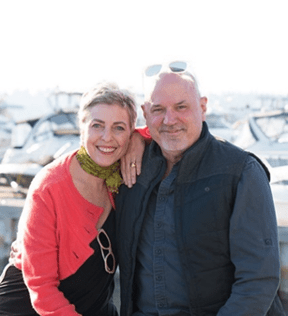 Northwest Outdoor Lighting is a nationally awarded family-owned business that has been creating stunning landscape lighting designs for over 18 years. In this interview, Mary Peterson, CEO and Lead Designer of Northwest shares her journey of how she and her husband, Craig, grew it into a successful venture. By partnering with Garden Light LED, Mary and Craig have been able to combine innovation and creativity into the landscape lighting industry and offer their clients the best of the best. Mary and Craig take the time to understand their customers' preferences and needs to deliver a lighting design that exceeds expectations.
Northwest Outdoor Lighting started as an idea in 2005 when Craig was asked by Reto Mueller, Co-Founder of Garden Light LED, to visit the Garden Light office for a couple of months to assist the team in increasing sales.
"He came home one night and said this would be a really good thing for us to do by ourselves," recounts Mary, "and I'm like, okay, sure!"
For the next 7 years, Mary and Craig poured their hearts and souls into Signature Landscape Lighting in Tampa, FL. In 2012, they sold Signature and moved to the Pacific Northwest to solely focus on Northwest Outdoor Lighting. With Garden Light LED's partnership and the couple's determination, Mary and Craig built their company from the ground up, doing everything from sales to installation to maintenance.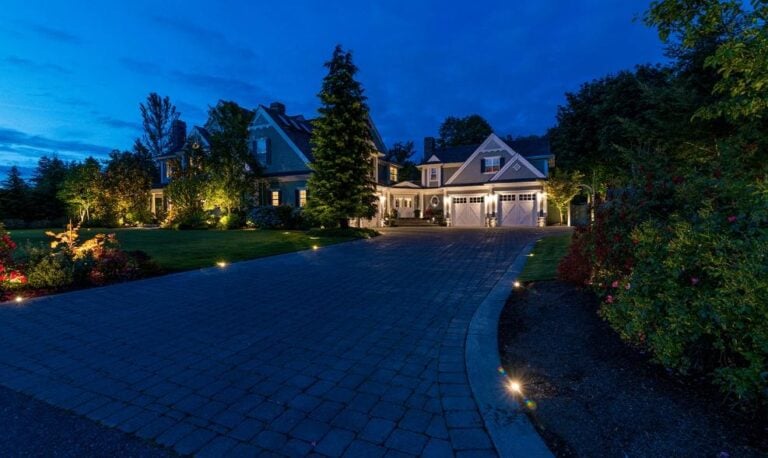 Northwest Outdoor Lighting used Garden Light's innovative landscape lighting fixtures to bring their landscape lighting designs to life.
"We appreciate Garden Light LED because they are proactive. They are progressive in their design concepts. For me, it's a hands-on learning experience, which is why we love to go to see Garden Light LED annually and revisit what's going on in the landscape lighting industry.", explains Mary, "We're talking to the [Garden Light LED] engineers, about needing fixtures for certain applications. Being able to work with the engineers hand-in-hand, we love that, we are able to stay on the cutting edge together, and that's what we offer our clients, the best of the best."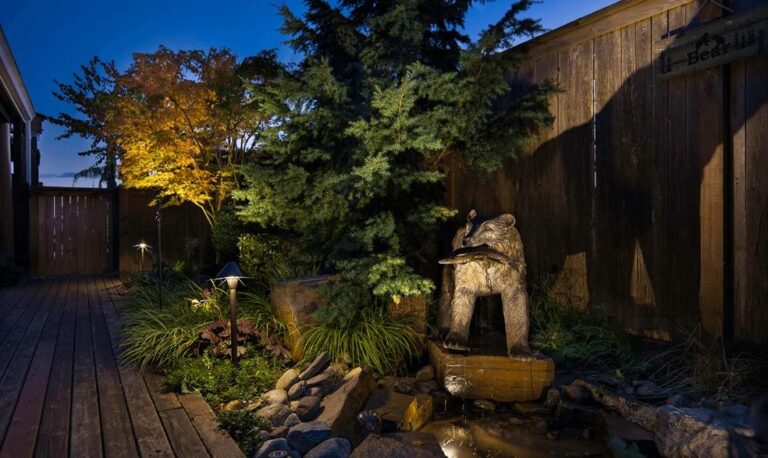 The personalized approach they take with each client sets Northwest Outdoor Lighting apart from its competitors. Northwest takes the time to understand their customers with a questionnaire about lighting on their property and by showing various lumen intensities and Kelvin temperatures with nighttime demos.
"We're very customized. We want to know what style they prefer. Do they like it soft and subtle, or do they like it bold and bright?" Mary shares, "We think live demos really sell outdoor lighting because the client is involved. It's a learning experience for them and showcases how their home could look.  I think seeing is believing for my clients."
Mary and Craig will spend a couple of hours with clients to ensure their preferences are dialed in before installation. Mary believes that they can deliver a lighting design that exceeds expectations by communicating and asking enough questions.
Mary has dedicated much of her time to joining associations, institutions, and networking events to learn and work with architects and specifiers. This allowed her to hone her skills and increase the scope of their projects. Due to this, revenue has significantly increased for Northwest.
Mary once said, "I didn't know how to sell landscape lighting until I learned the intricacies of how to install it."
With the knowledge she obtained by learning by doing, Mary has become a landscape lighting expert who has won multiple awards for her projects. She starts by taking a 360-degree view of the entire property, from the home design to the landscape, and starts conceptualizing.
"Pops of light begin to emerge, speckled across the gardens and throughout the dark corners of the property." Mary elaborates, "My imagination takes off, playing with a balance of light and darkness, trying to focus on a core design philosophy that says that what is unseen is as important as what is seen, and craft a design that truly exemplifies that."
Take, for example, their WALP 2021 Award-Winning Snohomish Residence project. The homeowner requested to illuminate a very large Cedar on the back slope of the property. At 350 feet away, Mary used a fixture that produces 1500 lumens with a 40-degree beam. This high-powered fixture only uses 15 watts of power! Now sitting in the living room, the homeowners can enjoy this Cedar tree all through the night, along with the smaller Artic Fire Dogwoods nearby showing off their color. In total, 88 fixtures were used with two transformers on this impressive 24-acre property.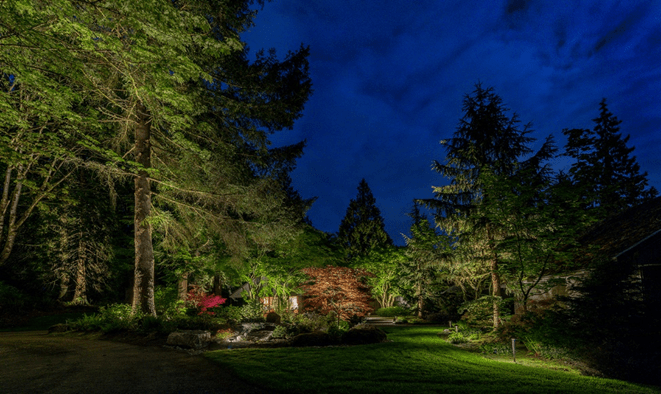 This business that started with a small dream and big vision has now grown to the magnitude that supports many of the couple's family members. Their daughter Katie coordinates Northwest's marketing efforts, while their sons Zach and Max are lead project managers. Zach's wife, Missy, works as the CFO, and Max's fiancée, Jacqueline, manages the inventory. Their children are learning the ropes by supporting inventory management, packing products, and interacting with the installers to ensure they have the equipment needed for the installations.
"It's a crazy thing that when we started this company, we never thought that our grandchildren might be running it one day. We enjoy designing, meeting, and greeting the clients, but we foresee the family carrying on the responsibility." Mary reflects, "But that might happen 10 years down the line. Why stop doing what you love?"
Mary and her family look forward to continuing to grow Northwest Outdoor Lighting and creating inspiring lighting designs for years to come.
Feeling inspired? If you are looking to start or grow your own landscape lighting business, Northwest Outdoor Lighting highly recommends partnering with Garden Light LED. With our high-quality products, comprehensive training programs, and excellent customer service, Garden Light LED can help you build a successful and profitable business. Whether you are just starting or looking to expand, Garden Light LED can provide the tools and support you need to achieve your goals. Contact us today to learn more about how we can help you take your landscape lighting to the next level.