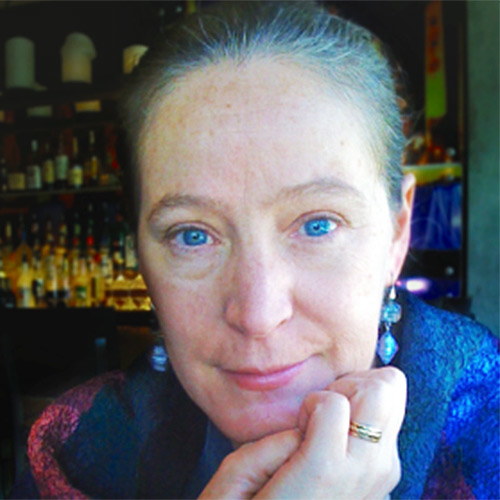 Janet Lennox Moyer, IALD, internationally known lighting designer has received many design awards, judged lighting competitions, been published extensively & taught all over the world since serving as teaching assistant for her undergraduate lighting course at MSU. Jan taught landscape lighting at UC Berkeley and Rutgers University in the Landscape Continuing Education departments during the 1980-1990s.
Ms. Moyer's practice included interior, commercial/residential lighting. Her emphasis shifted to landscape lighting in 1983. Projects include landscape lighting of Levi Plaza,SF, the Detroit Civic Center, Pierce Transit, Tacoma, Washington incorporating a 200 foot long 'Waterwall'; interior lighting at the Skywalker Ranch, a palace in Abu Dhabi; interior/landscape lighting at the Far Niente Winery, a resort in Safaga, Egypt; several areas of the Chicago Botanic Gardens & the Olbrich Botanical Gardens, Madison, Wisconsin, a Palm Arboretum and Conservatory in Northern California, Special residential properties across the nation.
Jan is the author of the internationally acclaimed The Landscape Lighting Book, originally published in 1992 by John Wiley and Sons, now in its 3rd edition with expanded information on documentation, garden evolution, an extensive drawing appendix, and how the disruptive technology LED changes landscape lighting and how to plan for the future.
Jan's new book, The Art of Landscape Lighting, released April 8, 2022, with over 800 color photos/detail drawings, explains Jan's thinking/planning to respond to project needs and challenges covering her 45 years of design.
In 2010, Jan Founded the International Landscape Lighting Institute, an educational 501(c)(3) Public Charity that holds 5-day, 5-night intensive courses. Each day includes morning lectures, afternoon workshop sessions, and evening mockups. ILLI teams have designed and installed five permanent landscape lighting exhibitions in the USA and Tokamachi, Japan.
With Michelle Mueller, Jan recorded 20 instructional videos called Learn Night Light, available online through the IES website. Jan is committed to sharing her knowledge and striving to raise the bar for the landscape lighting industry.